By the end of March 2018 we will have delivered over 300 free community events; ranging from health walks, forest school, play at K, movies nights, food in the woods, citizen science and many more. Concurrently we have also seen the woodlands transform through a series of woodland management tasks; such as new path routes, open areas and seating areas. The woodland is now fully accessible and has clear vistas across the whole of Renfrewshire and South Lanarkshire improving public safety and providing open access for all in our wonderful community.
We have also hosted the first of its kind through the Scottish School of Forestry, a student placement for a year in an Urban Community woodland where he has supported the community woodland engagement programme, whilst learning practical skills on the management and importance of urban woodlands.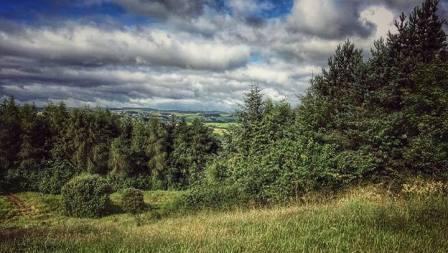 A good woodland park creates a sense of place and community and supports health and wellbeing. It acts as a community focus and can help to prevent crime and antisocial behavior by providing alternative activities especially for young people.
Through the employment of our Community Woodland Engagement Officer and Project Support Officer we have expanded our range of outdoor opportunities and engagement activities that provide for the community whilst bringing this urban woodland into active management. We hope to not only improve our local environment but increase local biodiversity and provide much needed employment and outdoor education opportunities.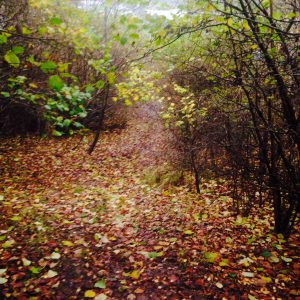 This 16.16 ha urban woodland lies in a strategic location at the western boundary of East Kilbride. It is located just 0.15 km from Hairmyres Hospital providing future opportunities to link Forestry with the NHS in providing accessible local green space that delivers wider health and wellbeing outcomes. It also neighbours the Kilbryde Hospice, offices, shops and housing. Over one thousand new homes are also planned in the vicinity.
This means the woodland is ideally placed to provide life enhancing wider access and recreation opportunities at scale. In bringing the woodland into active management in respect to its historic beginnings, improving integral core path routes and linking to the wider core path network and building a new Community Engagement Programme, we will provide locally distinctive, added value ensuring that the woodland becomes a more connected, regenerative, functional and resilient place.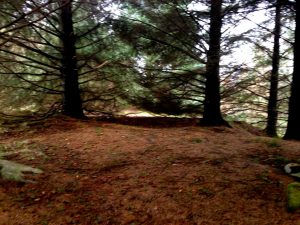 This woodland has an integral core path network that has been lost to woodland encroachment. Through active management of the woodland and the upgrading of the internal path network, facilitated through WIAT capital grants, this project will provided much wider green access and recreational opportunities. Due to the woodlands proximity to NHS Hairmyres, these works will not only add to the core path network but provide woodland walks that both staff and patients can use and experience.
This project and its wider outcomes will provide increased health benefits and mental wellbeing by providing safe, well maintained and accessible woodland that will improve and provide social inclusion and participation opportunities. The new community engagement programme will aim to build participant's confidence and self-worth through encouraging physical activity so that they can be better prepared to meet life's challenges.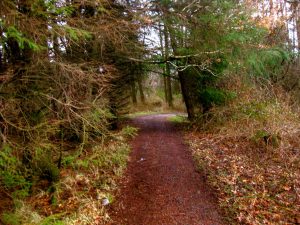 The project is helping to turn the woodland from a under appreciated, miss-used, neglected greenspace to a valued asset that the community, schools, NEET groups etc. wants to engage with, visit and be associated with.
By undertaking maintenance works the woodland's local biodiversity will improve and hopefully grow providing wider habitat network opportunities.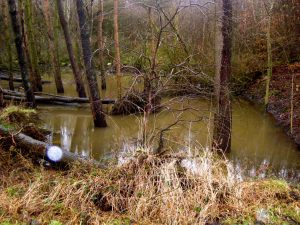 This project strongly aligns with the WIAT Policy which aims to bring woodlands with a population of over 2000 people within 1Km into active management.
http://scotland.forestry.gov.uk/supporting/strategy-policy-guidance/communities/woods-in-and-around-towns-wiat
Central Scotland Engagement Strategy 2010- 2013
"Taking people's views on board can help provide a space that is well used and valued by local communities"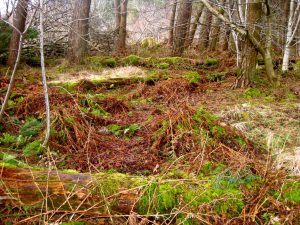 "Local woodlands and green space can play a key role in helping community cohesion by providing a place of common interest for diverse groups and providing opportunities for people to become active citizens"
http://scotland.forestry.gov.uk/images/corporate/pdf/central-scotland-engagement-strategy.pdf
Woods For Health Strategy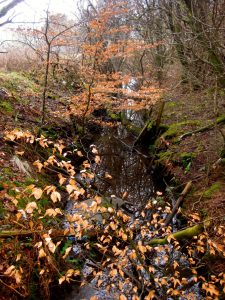 "Woods and forests play a key role in helping to promote better physical and mental health for all by providing green space environments where people can be physically active and recover from the stress"
"The Forestry Commission Scotland, NHS Health Scotland and Scottish National Heritage and Scottish national Heritage combined are committed to encourage greater use of outdoors to promote better health and quality of life in Scotland"
http://www.forestry.gov.uk/pdf/fcfc011.pdf/$FILE/fcfc011.pdf
East Kilbride is Scotland's oldest New Town (1947) and was one of the 5 new towns created in Scotland to combat urban decay as it was originally built to take the overspill population from Glasgow after the Second World War. East Kilbride is roughly 8 miles south east of Glasgow city centre and is a new town within the Greater Glasgow conurbation.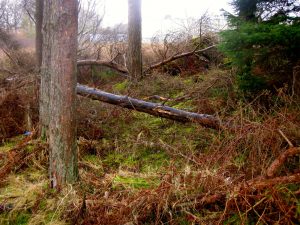 According to last census data it is now one of Scotland's largest towns, East Kilbride has a population of just under 75,000 people, in about 35,000 houses – and the town is still growing fast.
When East Kilbride was set up, it with a great emphasis on pedestrian networks and sustainable design and was ahead of its time but it now desperately needs facilities to support this growth as it is not currently well endowed with good usable parkland for the community.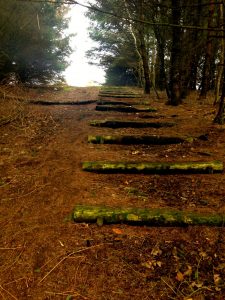 Glasgow has population of over 568,000 and has over 90 parks and Formal Gardens within the City boundaries. 568,000 people divided by 90 parks = 6311 people per park therefore using this ratio with East Kilbride having a population of 75,000 the following number of parks are needed. 75000 divided by 6311 = 12. The only other significant park in East Kilbride is Calderglen Park which is on the other side of the town.
From the 2015 Feasibility study undertaken by ERZ it identified a clear need by the community to provide more well managed and maintained woodlands and greenspace. Having ownership of a local woodland, we explored the opportunities and entered into an extensive Community Engagement process. Engaging with nearly 300 people we found that there was a growing interest in using woodland as a destination and place for outdoor education. This project will deliver on that aspiration.
Though East Kilbride does not have areas categorised as disadvantaged falling within the 15% most deprived areas in Scotland according to the SIMD. We do have a very fragmented population, rising levels of anti-social behaviour due to a lack of age appropriate facilities and increasing numbers of aging residents. It is our intention to develop the woodland to provide an opportunity for people from all areas and backgrounds to improve their health and provide opportunities for physical activity and education.