Community Projects
Since our inception we have achieved many great things but the most important is that we have engaged with the community.  We have worked hard to enable the East Kilbride Community Trust to gain an understanding of our community's needs, wants and desires and to understand what is required.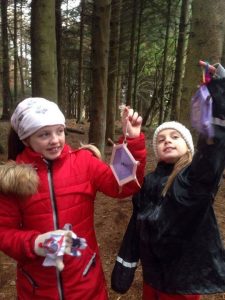 2016
Forest school Programme
All of our activities were fun and interesting, and importantly form the feedback we received something a lot of the children in our groups would probably never otherwise experience.  The activities encouraged creativity and exploration.  We ran the Forest School programs over 12 sessions with St Hilary's Primary six pupils, Mossnuek primary a mixture of Primary six and seven, Westmains ASN (Additional Support Needs) base and South Park Nursery three to five year old's. The lessons were designed to offer a continuum of learning, over which the children gradually built up their skills and confidence of working and playing in the natural environment. We progressed towards activities involving tool use and fire at a rate suitable to the individual group.  All of the activities the children took part in during the Forest School programme were designed to challenge children – but also to be achievable. This way the children were able to stretch their skills whilst also building their confidence.
2012-2015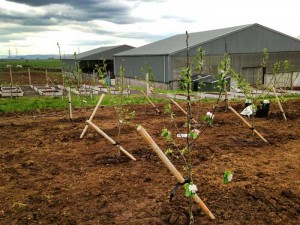 EKCT Outdoor Learning Programme
We run outdoor learning projects satisfying either the early, first and or second stages of the "Curriculum for Excellence" with the local Primary school ASN Bases.  Greenburn Primary School was the first school to come and enjoy our community allotments in May 2012. Our partners at that time were South Lanarkshire Leisure Active schools and East Kilbride Football Club who helped us create social cohesion in the community by all of us working together to improve it as best we can.  Due to the feedback and success of these initial projects that first year
we took the view that this would be a long term project with which we would build strong relationships in the community.  To date we have worked with the Murray Primary School Base, Crosshouse Primary School Base, Greenhills Primary Base and the full school roll of 51 pupils at Greenburn Primary School.  Each year we will continue to add to the existing relationships we have already fostered and will continue to strengthen our partnerships.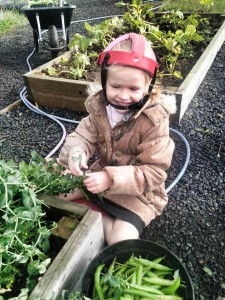 2014
SNAP
Snap is a voluntary play scheme that provides a service to children with additional needs. They operate over four weeks each summer from Blacklaw Primary School in East Kilbride. The service aims to provide appropriate play activities for the children and young people in a caring environment and offers respite to parents.  We worked with them to provide outdoor learning experiences at our community allotments for them to learn using their different senses in a new environment.  We worked with the carers and children to provide sporting experiences and appropriate play led games at our facility K-Park Training Academy in Calderglen.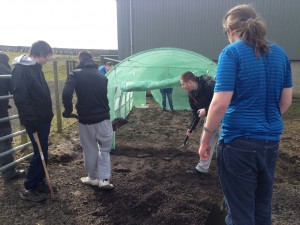 2014
Princes Trust
The Prince's Trust helps disadvantaged young people to get their lives on track. Many of the young people helped by The Trust are in or leaving care, facing issues such as homelessness or mental health problems, or have been in trouble with the law. The Trust's programmes give vulnerable young people the practical and financial support needed to stabilise their lives, helping develop self-esteem and skills for work. Three in four young people supported by The Prince's Trust move into work, education or training.  We were pleased to partner them with this 12 week programme and where honoured to be chosen as this particular group's charity to use to demonstrate the skills they had learned.  The group used the funds to buy a polytunnel, a table and much needed equipment for our community allotments to add to the experience for the children when they visit.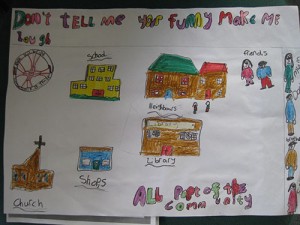 2012
East Kilbride School Primary and Secondary poster and writing Competitions
We ran this to allow the East Kilbride pupils to identify with what community meant to them in a manner that they were able to express themselves.  Children as young as primary 1 took part which was fantastic.  We felt it was important to get a broad view from different age groups and that this was a great way of engaging with the pupils to find out how they felt.  The older pupils were able to express themselves thorough creative writing and poetry.  There are 22 primary Schools and 3 Secondary schools in East Kilbride with a catchment of over 10,000 pupils which we got to speak to and engage with.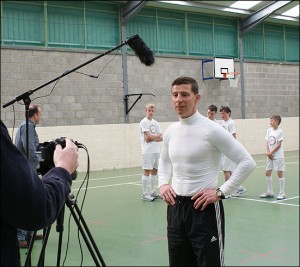 2011
EKCT Fitness DVD
At the East Kilbride Community Trust, we aim to improve the overall wellbeing of the community of East Kilbride through the promotion of physical activity and good mental health and the provision of assistance in sports related and healthy lifestyle matters. Accordingly, we have produced a fitness DVD which instructs people on how to perform core exercises in the correct manner. The DVD was created using resources and volunteers from East Kilbride.  Personal trainer and former bodybuilding champion, Steven Laird, leads four local boys between the ages of nine and seventeen through an intense workout which focuses on all areas of the body.  The DVD was filmed and edited by local cameraman, Brian Stevenson, and producer, James McCormack. All images and audio are copyright of the East Kilbride Community Trust, Scottish charity no. SC040731.