Our Community in Construction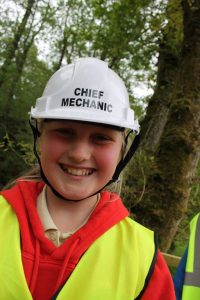 We were delighted to showcase our construction project with Greenhill Primary School which focused on the topic "Our Community" as per the Curriculum for excellence.
The children had fun whilst learning and where encouraged to learn about; the different types of housing in their community and how these suit their individual needs, to look over the drawings /plans for the different types of houses/buildings being built at that time in East Kilbride, to learn about what kind of materials /quantity of materials needed to build a house, what preparations were needed to have taken place before the building could begin, the different types of local amenities to suit the varied needs of the different members that live in our community i.e. what to put in the neighbourhood centres, how they would ascertain what kinds of amenities are beneficial to the local communities in certain areas, how community engagement and feasibility studies are essential to get it right first time,  the process that is needed to be carried out to get planning permission to build houses and finally how they would  know what types of buildings to build whether that be detached/ semi/ four in a block or flats.  This project was run over ten weeks.