Facilities
We have an ambitious plan to unlock the talents already embedded in our community .  This plan will be realised by tapping into the broad range of experience that already exists and refining their talents through education. We want every section of our community irrespective of age, gender, creed or colour, physical disability or special needs (including people who face challenges of physical or mental ill health), to have the opportunity to participate.
Our strategy is wholly community focused and allows for engagement by as wide a cross section of the population as possible. We are allowing for the estimated increase in our population by a further 18,000 people by 2035 by making sure we have in place what is required and desired for the East Kilbride community.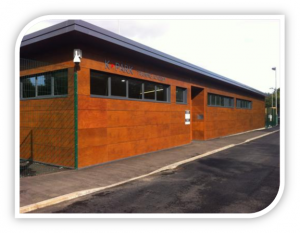 K-Park Training Academy was the first of the East Kilbride Community Trust facilities in our town. This place is a monument to our belief in the positive effect sport can have on the lives of young people. This charity has a belief in the people who live here and a belief that sport can change and improve people's lives. We will look forward to seeing the East Kilbride community getting fitter and enjoying sport.  We recognise that Sporting facilities built around the community create growth and employment opportunities as well as wide reaching health and social benefits, resulting in community ownership with a cooperative spirit.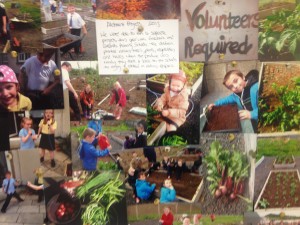 The second facility we unveiled was our Community Outdoor Learning Area which has now been used for the last 5 years to run our learning projects satisfying either the early, first and or second stages of the "Curriculum for Excellence" with the local ASN Bases and Primary Schools in East Kilbride on land loaned to the Trust by Trustee James Kean.  These programmes have been well received and have proved to be a valuable resource by the schools which is an area we wish to create a long term base to allow them to continue indefinitely.
We have big plans for the future, always with the aim of building a safer, stronger, happier community and delivering programmes and initiatives that enhance opportunities and the lives of all in East Kilbride.  These facilities will provide employment, apprenticeships and training for local community.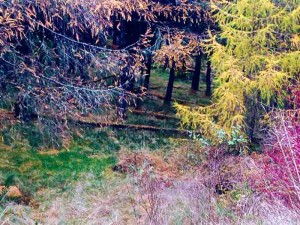 Our third facility is K-Woodlands which is accessible to all sections of the community, supporting health and wellbeing.  This 16.16 ha urban woodland lies in a strategic location at the western boundary of East Kilbride.  It is located just 0.15 km from Hairmyres Hospital providing future opportunities to link Forestry with the NHS in providing accessible local green space that delivers wider health and wellbeing outcomes.  It also neighbours the Kilbryde Hospice, offices, shops and housing. Over one thousand new homes are also planned in the vicinity.  It has fantastic walks, views, ponds and a fantastic forest school site.  Check out our new events calendar starting in January 2017.  There are lots of fun activities to enjoy.
We are looking to further enhance East Kilbride by building a Community Stadium, Community Area as well as providing Social and Inclusive housing.