Get Involved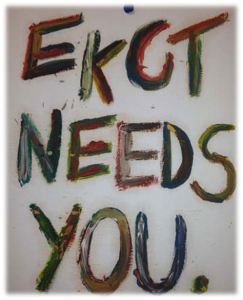 You have a voice, you can make a difference, please help us by letting people know about the good things that East Kilbride Community Trust is involved with and what they are looking to achieve.  You giving to charity doesn't need to be about it hitting your pocket!
We need people to find out who we are in order for us to continue to prosper, therefore helping to make a difference in YOUR community.
We would love it if you made us YOUR charity!
If you would like more information on donating or want to chat about getting involved wether it be fundraising or volunteering please contact us at info@ekct.co.uk or give a call on 01355 576005.