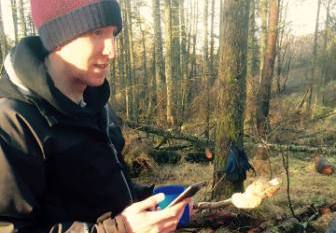 K-Woodlands, 1 Burley Place, College Milton South, East Kilbride, G74 5LZ

17:00pm to 20:00pm

05-07-2017
Relax and unwind after work at this chilled out, grown up campfire session. We'll be cooking with fire on our fabulous haba bbq. Explore, chat or try a woodland craft activity and let the stresses of the day slip away as you soak in our beautiful woodland surroundings.
Please bring your own dinner to cook on the campfire and drop in anytime between 5-8pm.There will be signs from our entrance at Burley Place to our woodland activity site. EKCT will provide hot drinks, firewood and cooking equipment. The session is free but donations are welcome. No booking is necessary.
Please contact Stephen, the Community Woodland Engagement Officer on 01355 576005 or at stephen@ekct.co.uk for further information.